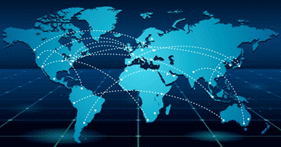 Our facilities are based in Shannon, Co Clare, Ireland which is in the heart of the Irish sheet metal manufacturing industry.
We are beside Shannon Airport, Limerick port and we are close to all major motorway networks providing the flexibility to deliver quickly and efficiently to anywhere in the Ireland, UK, mainland Europe, Asia and the US.
Our largest customer base is now in the UK.
All customers are catered for, from multinationals to small businesses. We have an extensive existing client base of companies operating in many different sectors including;
Transport Refrigeration
Medical Devices
Filtration, Electronics
Telecommunications
Military
Aviation.
Whether your requirements are for prototypes. small batches or large production runs we can offer a rapid and flexible service to meet your exact requirements.
Unlike other sheet metal manufacturers where services end once the part is produced, we have developed a range of enhanced services to add value for clients.
Just-In-Time Delivery:  Our efficient and reliable scheduling processes combined with our ability to warehouse finished components and assemblies, enables us to deliver on a just-in-time basis to locations of the customer's choice.
Ship to Production Line: If a client is using our components on their production line, we can deliver the desired quantity straight to that line, packed in the production racks. We design and make all of our own racks to suit the customer's needs.
Direct Ship: We can expertly package and ship direct everything from finished parts to completed assemblies straight to our customers.
Learn more about our comprehensive set of Capabilities and please do contact us to discuss your requirements.