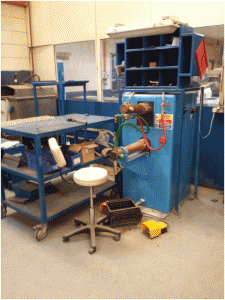 Fabricated Products has been offering Spot Welding services to clients across the UK and Ireland since the company was established over 30 years ago. We work with Meritius and Sciaky spot welders which are considered the very best in the world for maintaining tight tolerances.
We are capable:
Aluminum Spot Welding
Steel Spot Welding
Stainless Steel Spot Welding
Our welding facilities have been designed to make it easy for us to maintain effective, efficient welding processes, which produce high quality welds on a consistent basis.
We have invested in the following range of Welding machines: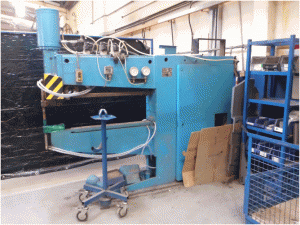 Heavy Duty  Meritus 100KVA
Heavy Duty  Meritus 150KVA
Heavy Duty Meritus  30KVA
Heavy Duty Sciaky 134KVA
Heavy Duty Sciaky 150KVA
We use a variety of both symmetrical and asymmetrical tong and tip configurations. Our resistance welding operations are closely monitored by our internal quality department – offering an excellent service for clients whilst also protecting staff in accordance with best practice from a Health and Safety perspective.
Price Your Job
If you have a spot-welding requirement, then it makes sense to talk with us given our depth of expertise in this area. Call now for a cost-effective quote.