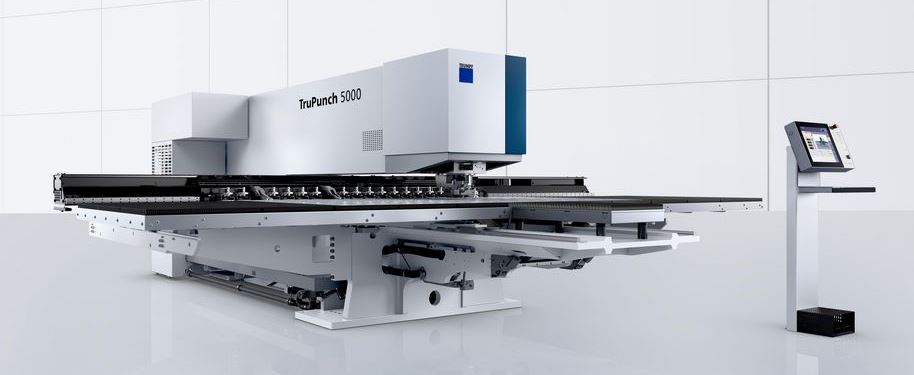 Acquisition of new Trumpf TruPunch T5000 CNC punching machine.
Oct 10th, 2018
Fabricated Products has increased it's punching output by 33% percent with the acquisition of a fourth Trumpf TruPunch T5000 CNC Punching machine.
Fabricated Products continuously evaluates it's fleet of machines and regularly upgrades or updates them so that it remains on the leading edge of advancements in technology.
The Trumpf TruPunch T5000 boosts the following specifications:
MAX. STROKE RATE
PUNCHING: 1600 RPM
MARKING: 3000 RPM
MAX. SHEET THICKNESS:
6 mm
TOOLS
NUMBER OF TOOLS/CLAMPS: 18 Pieces / 3 Pieces
MULTITOOL TOOL CHANGING TIME: 0.3 sec